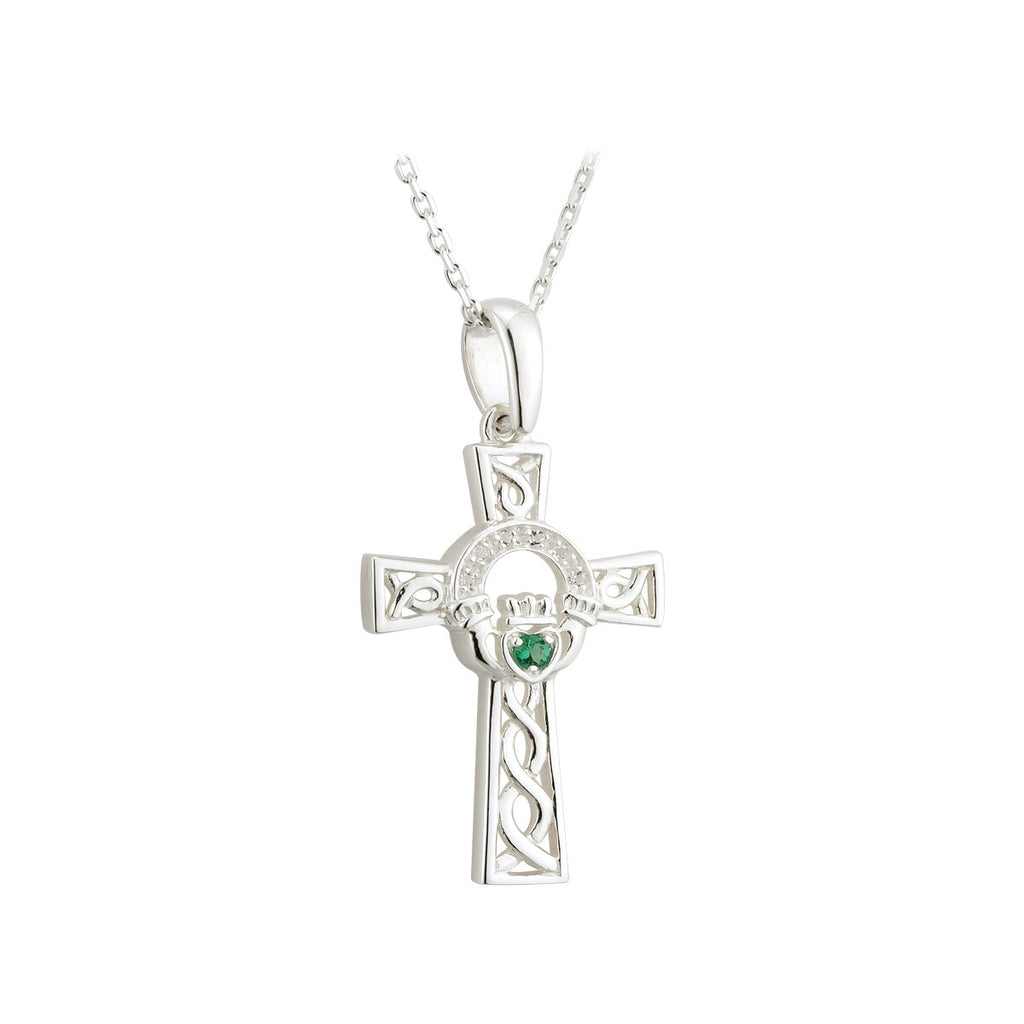 Sterling Claddagh Celtic Cross w/Green CZ
---
This Celtic Cross is manufactured in Dublin by Solvar. This Celtic Cross features the iconic Claddagh at the centre with its symbols signifying love (heart), friendship (hands) and loyalty (crown). The Celtic Cross is the stuff of Irish legends, with each piece telling a different story. All remain a powerful symbol of faith and Irish heritage. There is an emerald in the centre of this sterling silver pendant. This sterling silver Claddagh pendant has been Irish hallmarked in Dublin Castle.

Throughout Ireland and Scotland, the Celts crafted these magnificent symbols in stone. Celtic Crosses predate Christianity and were first used by pagans to worship the sun. In pagan times the circle of the Celtic Cross represented the Sun, being the center of their lives. It was not until the 4th Century AD when it was introduced by the first Christian Roman Emperor Constantine, that the Celtic Cross was used to represent Christians victory. During the great conversion of many pagans to Christianity, Christian philosophers adapted the Celtic Cross, and taught the meaning of the circle to represent Christ, the center of Christianity.

This cross arrives to you boxed on an 18" silver chain. This piece is approximately .75" wide  and 1.15" tall.
---
Share this Product
---
More from this collection