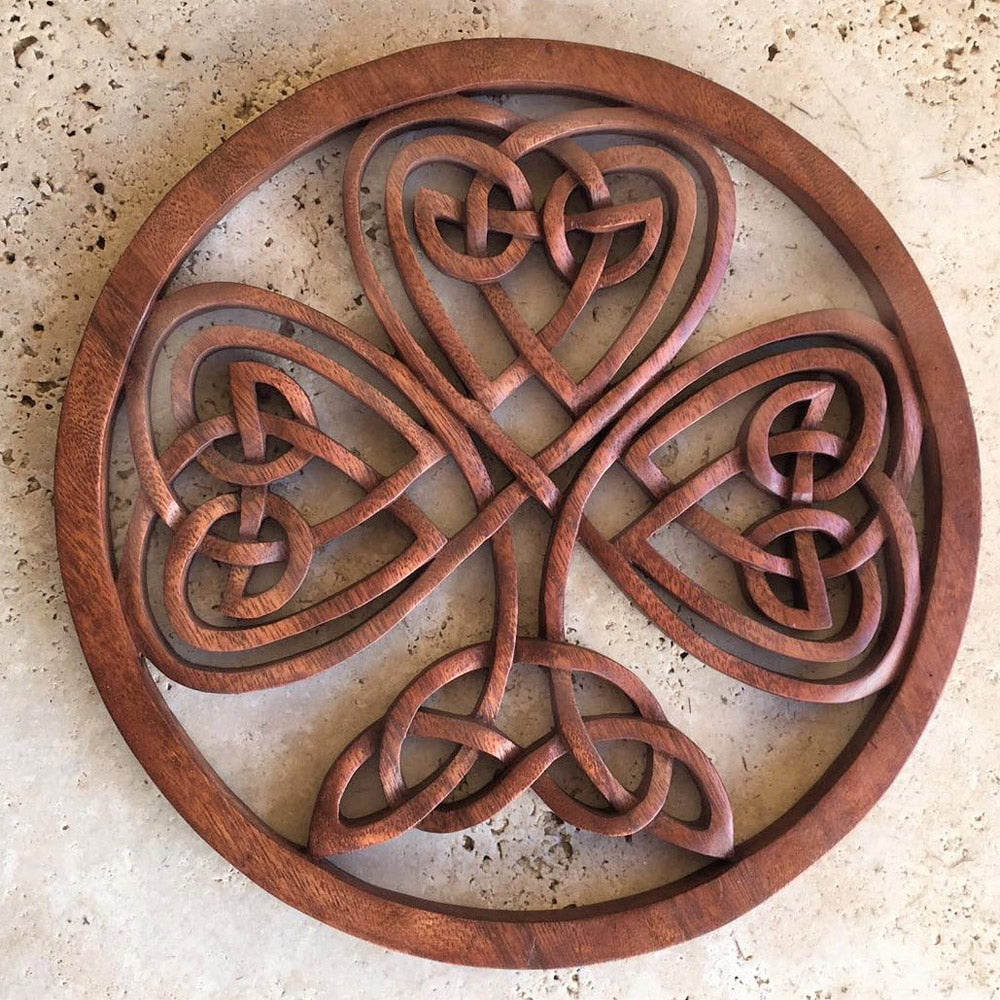 ---
Have you ever wondered about the meaning of the Shamrock?
Prior to Christianity and the work of St. Patrick, the Druids believed that they could thwart evil spirits and danger by carrying a shamrock. A three-leaf shamrock would enable them to see the evil spirits and escape in time.
While trying to convert the Irish into Christians, St. Patrick used the shamrock to explain the holy trinity with each leaf representing the Father, Son and Holy Spirit.
The three leaves of a shamrock are also said to stand for faith, hope and love.
A fourth leaf provides the good luck!
Dimensions: 12 x 12 x 1
Please note: This piece is for hanging inside.  Mahogany that is left to the elements will not fair well.  Beautifully crafted one at a time, each wood carving starts from an original hand drawing. Every step of the carving and painting process is done by hand with great attention to detail and as a finishing touch a French paste wax is buffed into the finish until a rich luster is obtained.
---
Share this Product
---
More from this collection