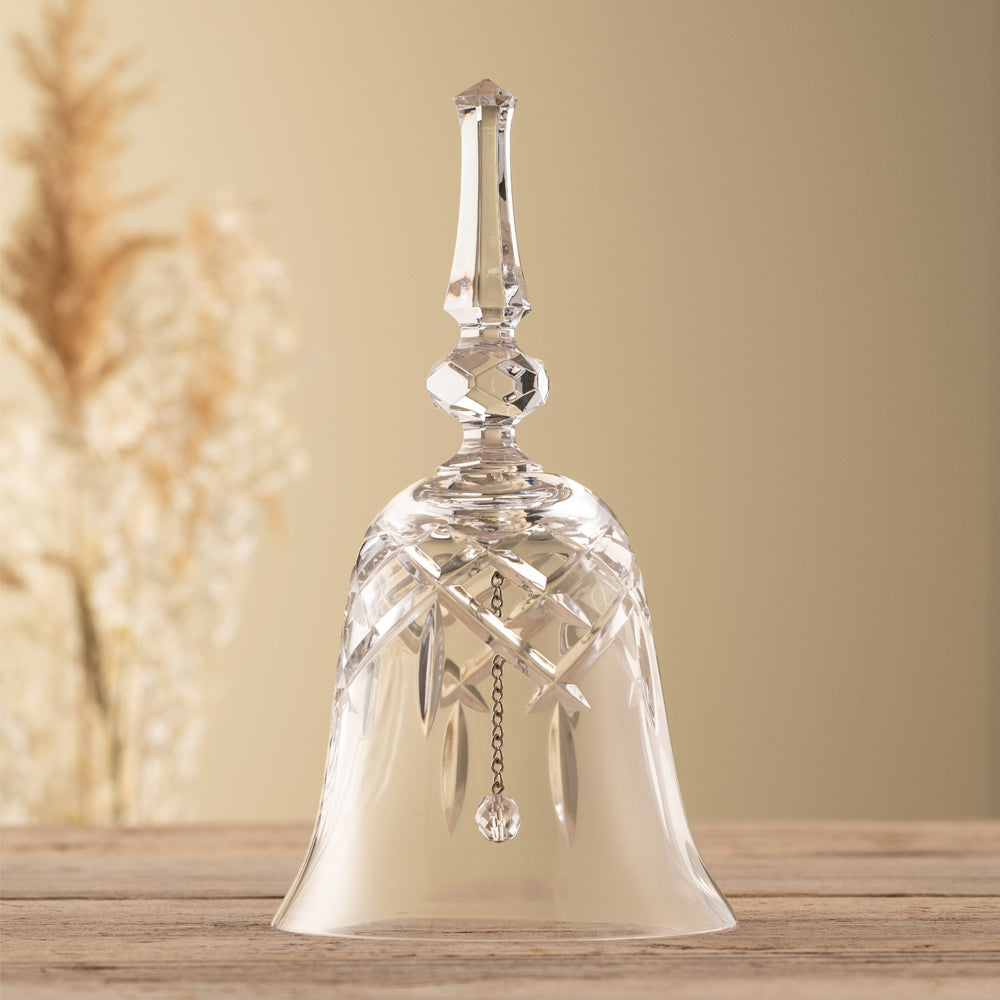 Longford Crystal Wedding Bell
---
The old Irish tradition of giving the "Trouble Bell" was made to prevent any unhappiness linger for more than its due. When an argument broke out and went to the point of either side not talking to the other, the bell came into action! When the bell was rung by one party, the other knew it was time to settle the dispute.
Galway Crystal has long been one of the world's best known and loved brands of traditionally crafted crystal. Nestled in the heart of the West of Ireland, Galway Crystal is steeped in the rich and diverse heritage of this land. Bring a piece of Ireland to your home.
This bell is approximately 5.5" tall and comes to you in a Galway Irish Crystal gift box.
---
Share this Product
---
More from this collection