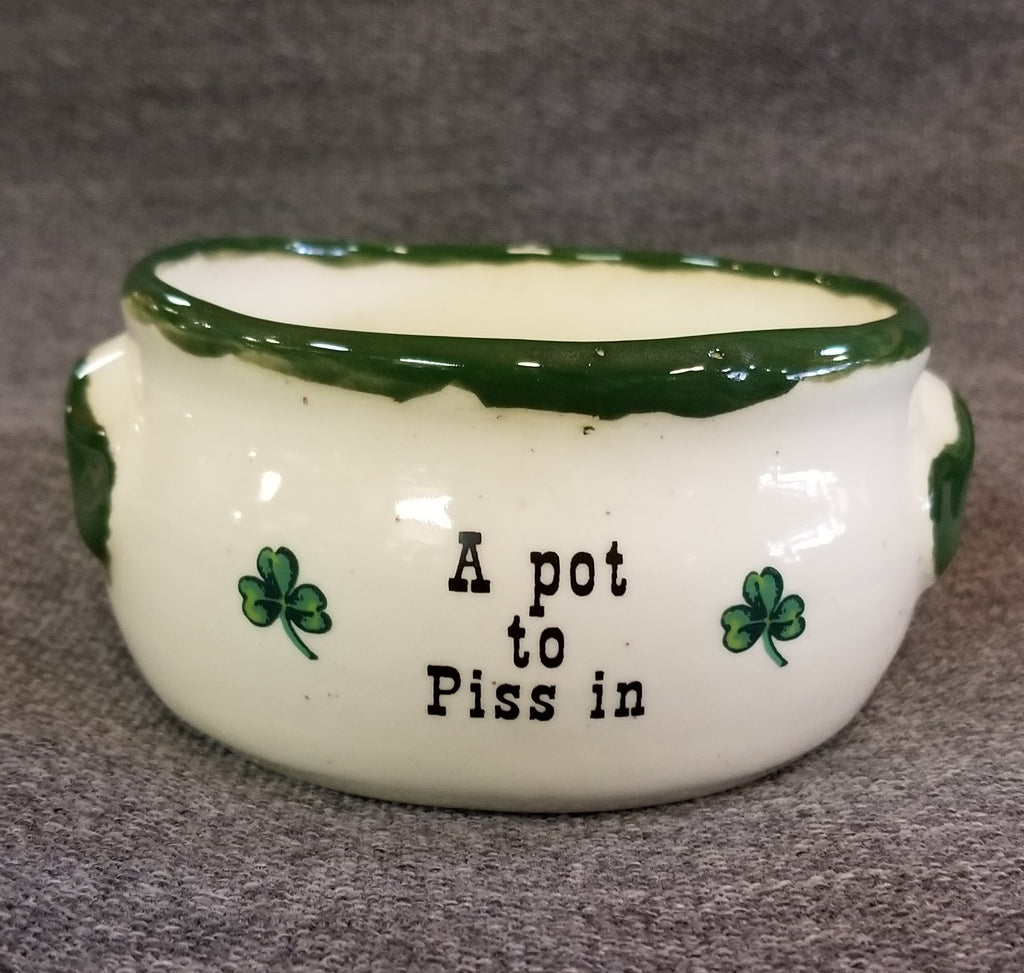 ---
The perfect gift for any Irishman...give him "A Pot to Piss In"!  Handmade with painted Shamrocks.  This funny pot measures approximately 2.5" X 4".
History of the saying:

"PISS POOR"
- They used to use urine to tan animal skins, so families used to all pee in the same pot to collect as much urine as possible. Why? Because once a day, someone from the family took the pot to the tannery and sold the urine. If a family had to do this to survive financially, they were called "Piss poor."
"
DIDN'T HAVE A POT TO PISS IN"
- Worse than the above were some people who were too poor to buy even the pot to collect their urine. And so they were the poorest and lowest of the low.
---
Share this Product
---
More from this collection