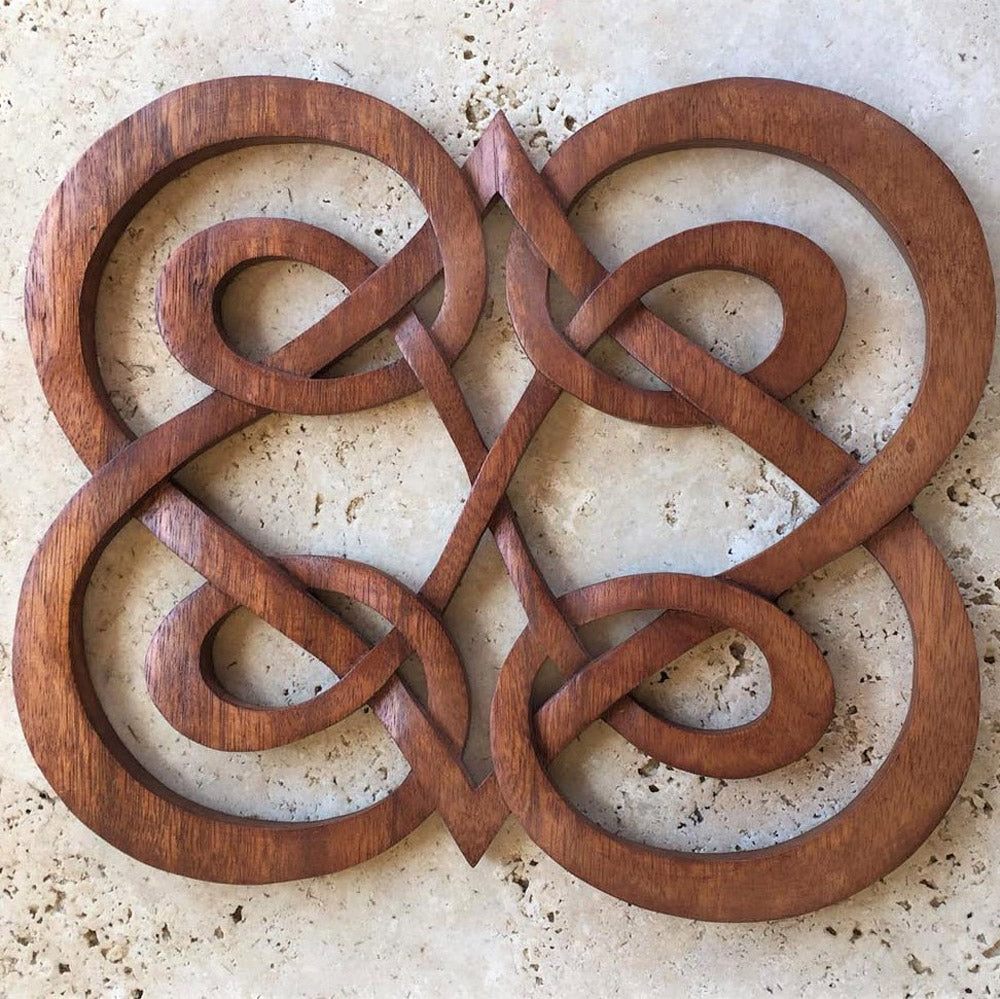 ---
Celtic knots are endless paths and so represent eternity and never-ending. This can be in love, faith, loyalty, and friendship. Celtic knots with more than a single path interwoven, can be seen as metaphors for life, and are frequently referred to as "love knots." These designs feature interlaced knots and represent the love between two people. It is believed that as early as 450 CE the Celts exchanged these knots in much the same way as we exchange rings today.
Dimensions: 12 x 9.5 x .5
Please note: This piece is for hanging inside.  Mahogany that is left to the elements will not fair well.  Beautifully crafted one at a time, each wood carving starts from an original hand drawing. Every step of the carving and painting process is done by hand with great attention to detail and as a finishing touch a French paste wax is buffed into the finish until a rich luster is obtained.
---
Share this Product
---
More from this collection